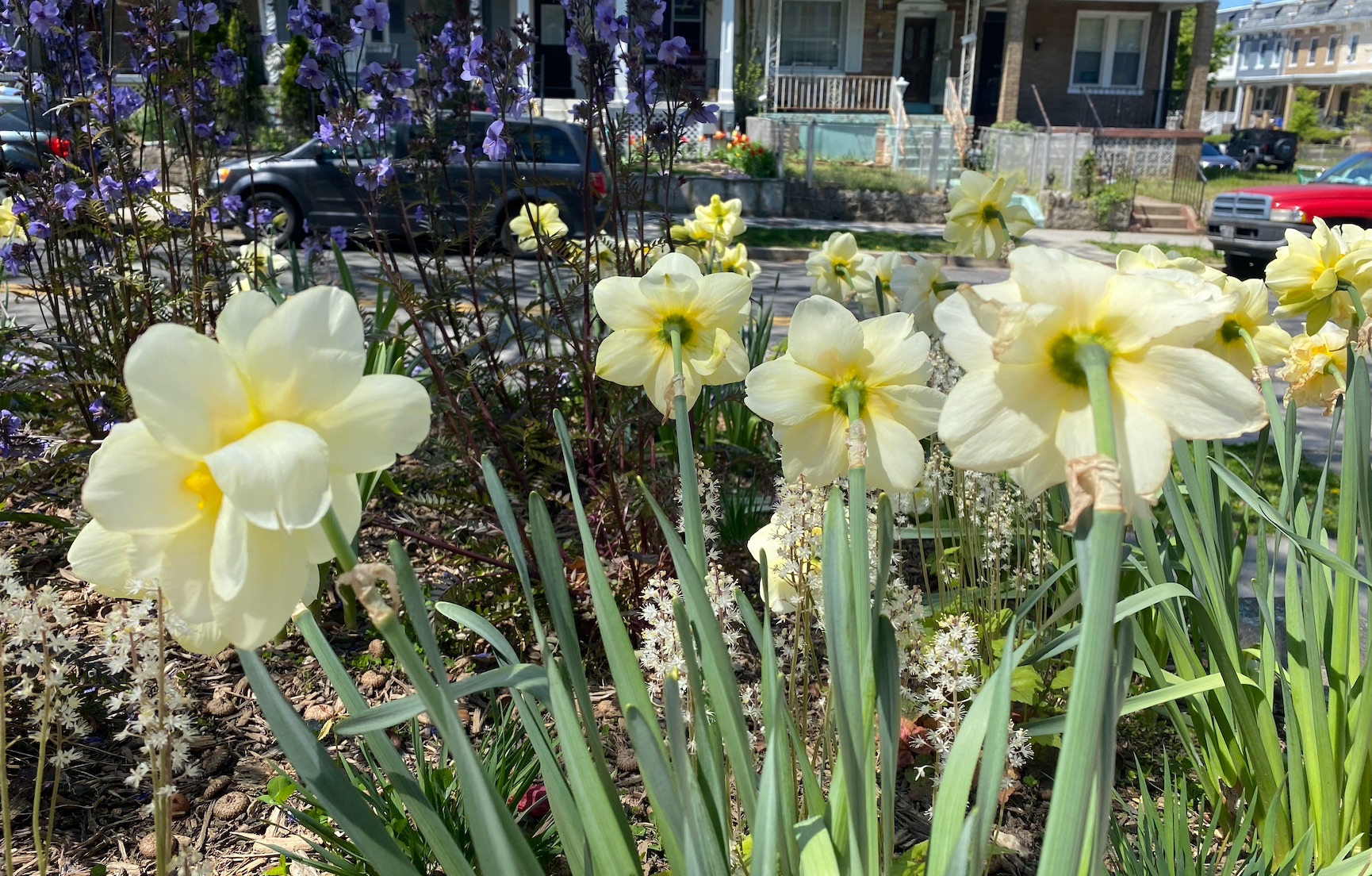 Social Distancing Week 5 - Pizza Edition
Social distancing continues for week 5 in Washington DC. Zoom reunions, family dinners, and a surprise milestone birthday for my partner were highlights of the week.
Pizza is becoming a fascination and obsession of this quarantine for me. I might not be 100% offsetting the impact of all this pizza with Crossfit, but if I exit quarantine with a greater aptitude of making homemade pizza, so be it.
Fancy Toaster Pizza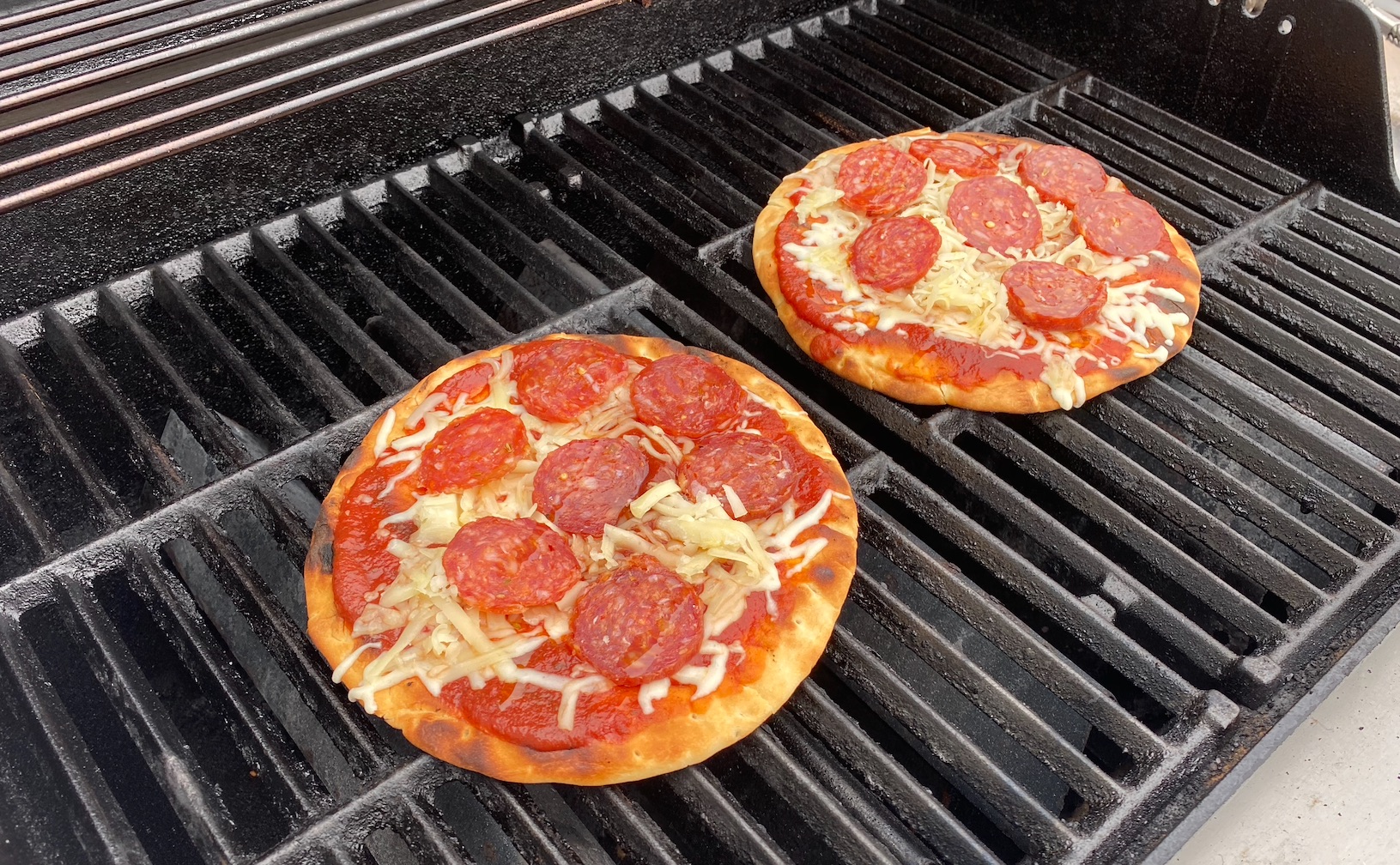 pizza on a bbq
This is where I started for homemade pizza. Store-bought dough or flatbreads toasted on a BBQ with toppings. My goal is to improve my skills weekly until I can make a homemade pie I am proud of.
First Attempt at Sheet Pan Pizza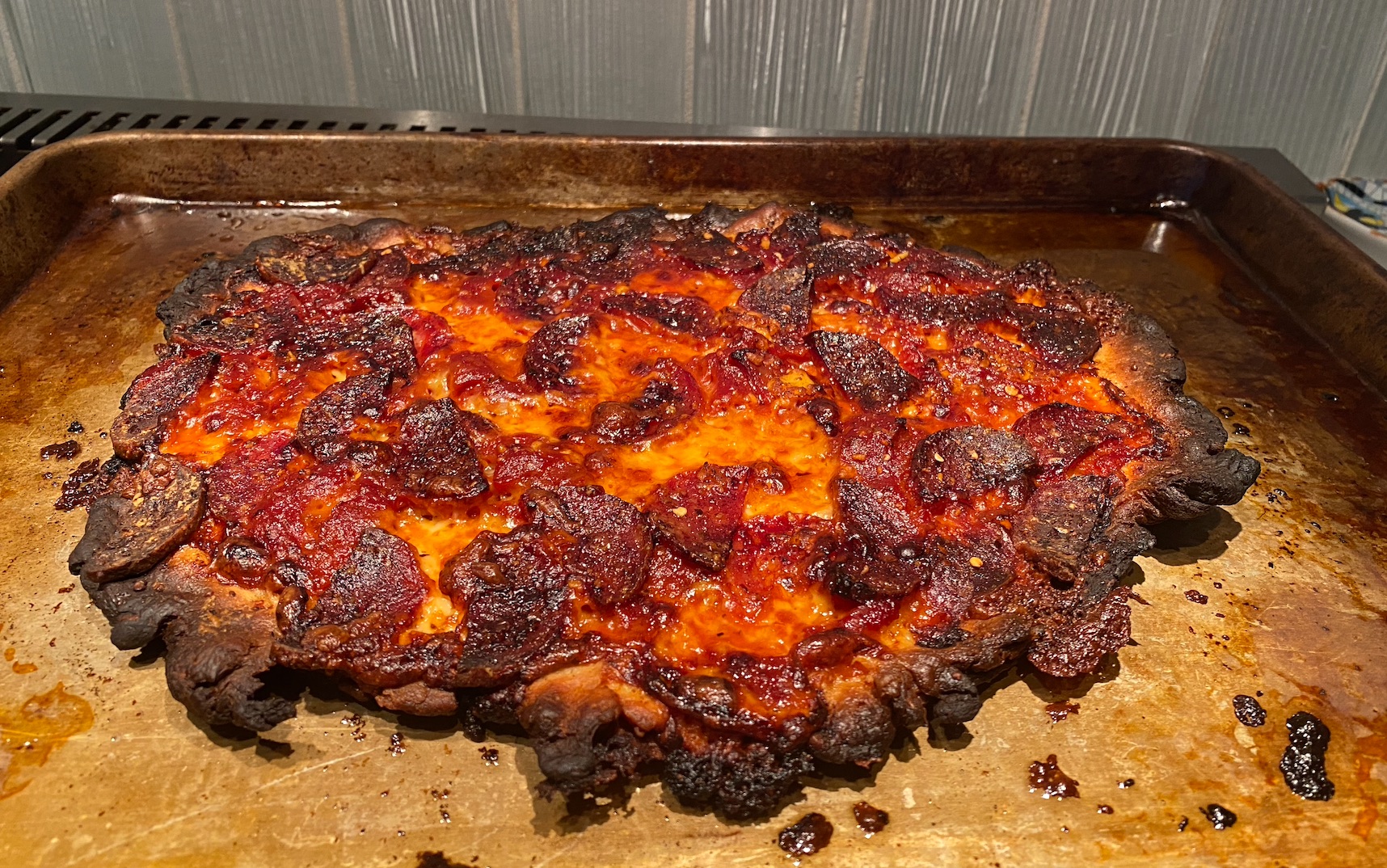 failed sheet pan pizza
After watching at least three hours of video about making a sourdough starter, I was able to source dry active yeast. Following a Deb Perelman recipe for same-day dough and using a stand mixer for the first time in my life, I made dough and let it rise in a previously warmed oven. I then attempted a sheet pan pizza, mostly for the easy cleanup, using a bon appetite youtube video. The result was … well, it was a tasty charred failure. As a non-baker, I am seriously underappreciating the attention to the dough recipe in volume, wetness, and time in the oven. I'll need to find a dough recipe and preparation that match.
There will be pizza
Oh yes, there will be pizza. The good news is that both Little Cocos and Timber are still open for supplying pizza needs quickly should/when I mess up.