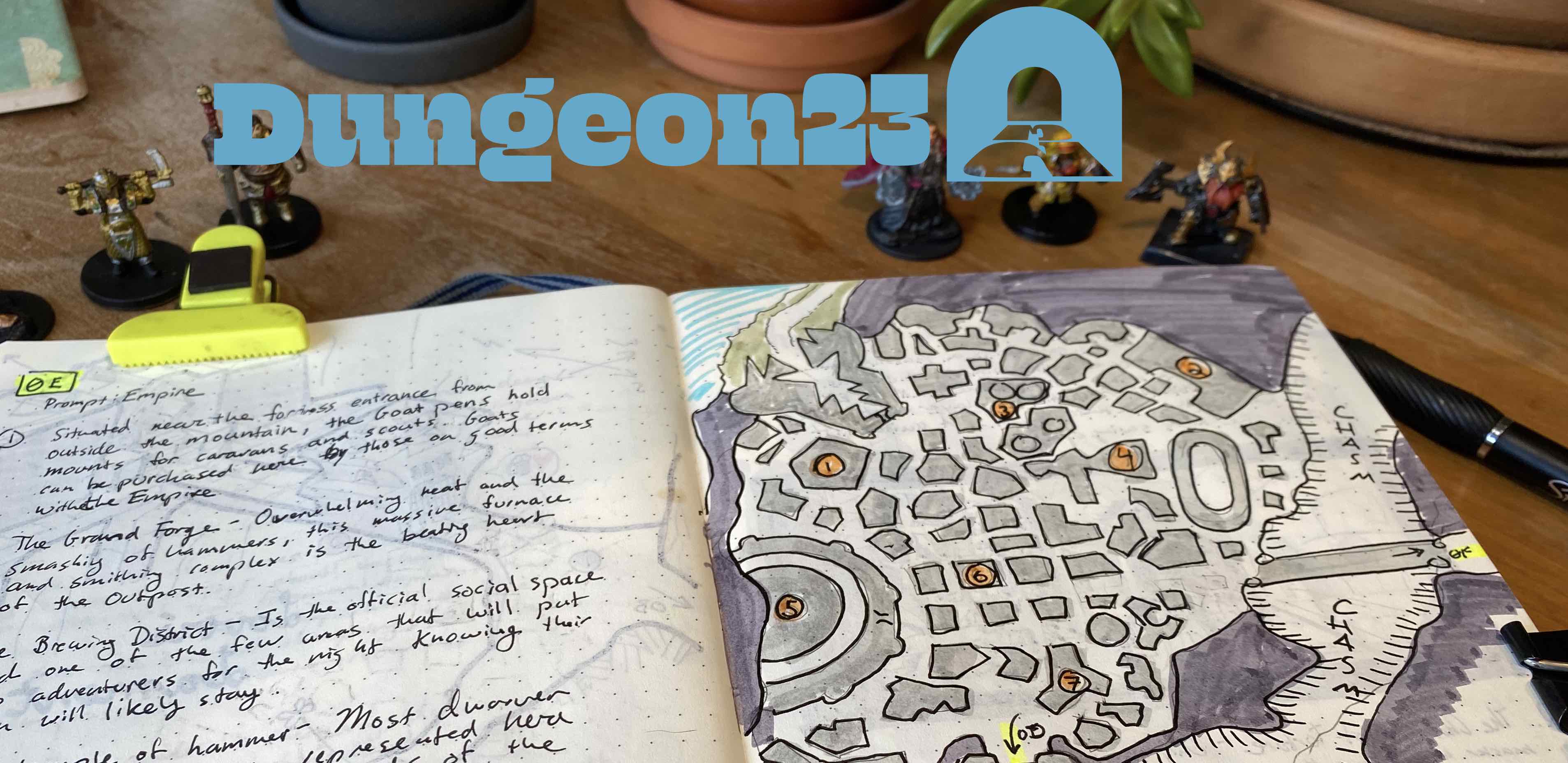 Dungeon23 Challenge - Outpost of the Dwarven Empire
Map 5 of my #dungeon23 challenge. My new shading markers arrived. While I play around with other styles for dungeon maps, the prompt for this one got me to attempt a city map. I left room for quest hooks for other parts of the dungeon.
Prompt: Empire
Art: City Map
Techniques: shading markers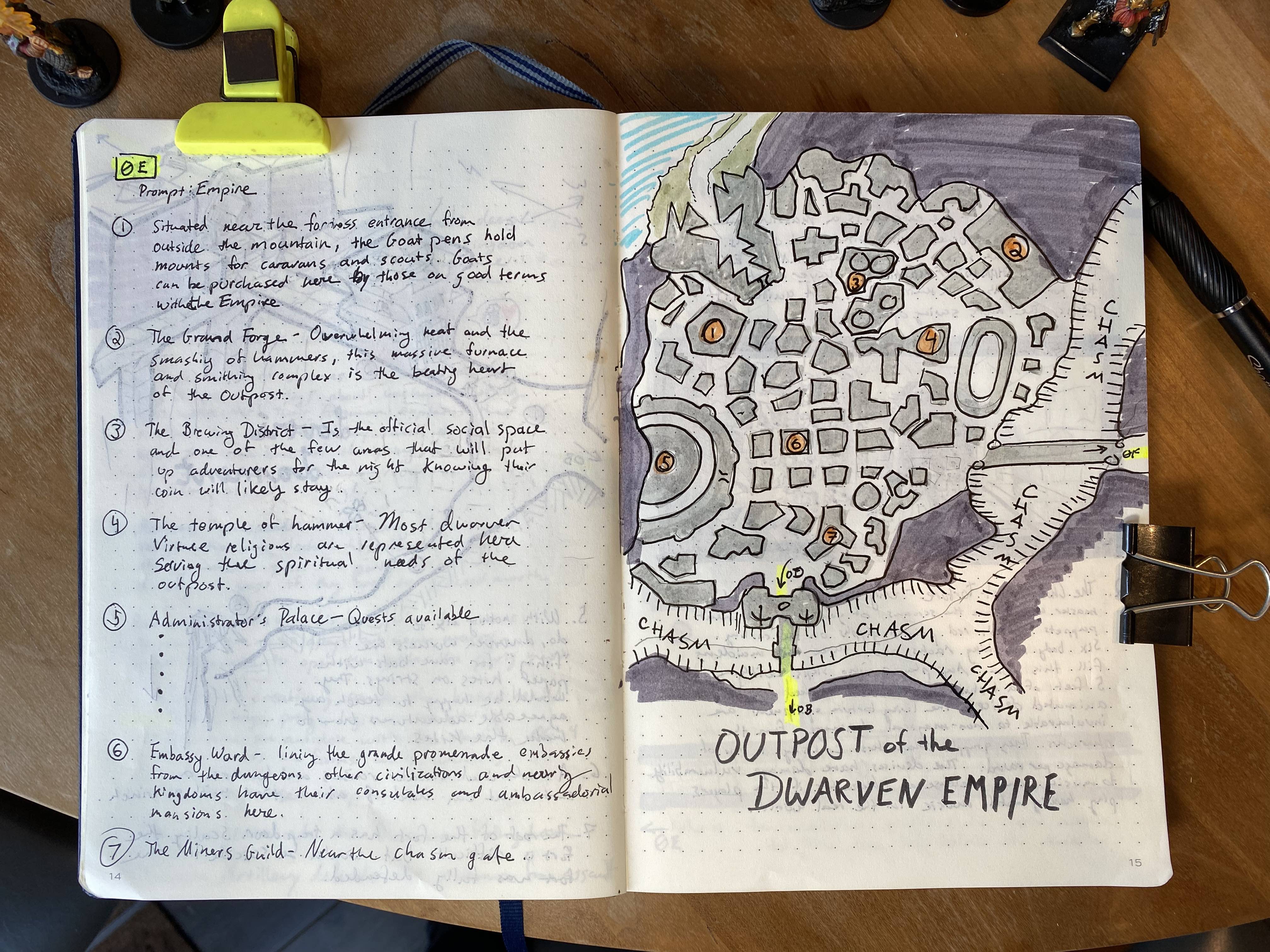 The entirety of the previous dungeon map is on this map. Having several cities in the middle of a megadungeon could help mix things up? Who knows, let's try it.